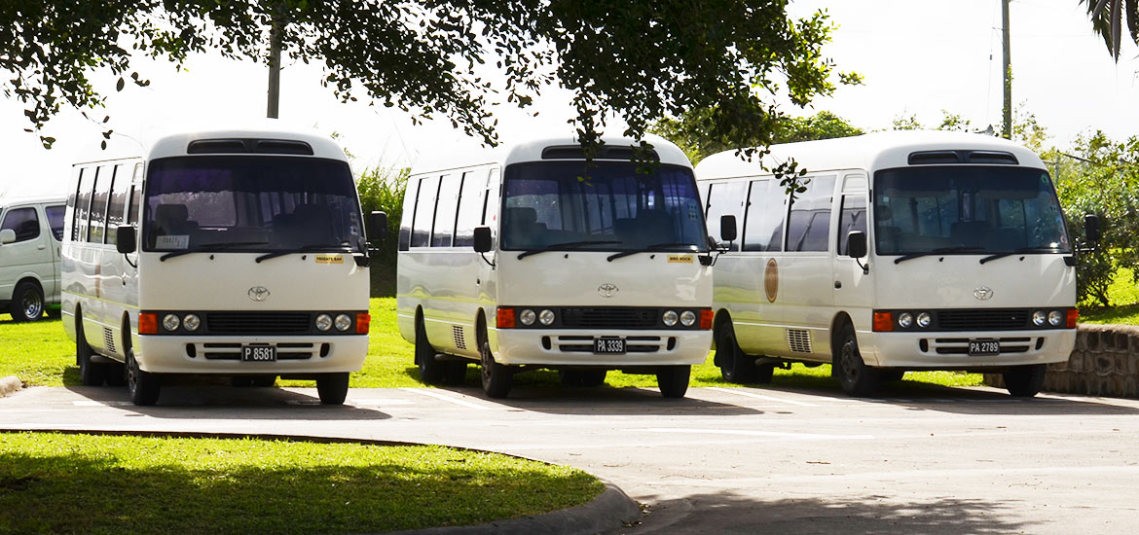 CONVENIENT STUDENT BUS SERVICE TO OUR ST. KITTS CAMPUS
Windsor University School of Medicine seeks to provide convenient, safe and efficient transportation for students, staff and visitors. The campus bus service is dedicated to serving the campus community with accessible routes to various student accommodations. Major routes include student-housing areas: Frigate Bay, Bird Rock, and Lime Kiln. Call us today to learn more.
Weekday service operates from 7:30 a.m. to 11:00 p.m. Monday to Friday.
Weekends operation from 9:00 a.m. to 5:00 p.m.
Free student parking services are available throughout the academic year. Parking lots are made to accommodate vehicles of students, faculty and visitors. In addition, WUSOM provides a convenient and easy walkway to its campus buildings