SPOTLIGHT ON ALUMNI ACHIEVEMENTS
Several graduates of Windsor University are currently in residency in various specialties and at various reputable teaching hospitals across the United States and Canada, Join our Alumni Facebook Group today.
DR. MANSOOR AHMAD DISCUSSES DIABETES
Hometown: Delta State, Nigeria
About
I am from Delta state, Nigeria. I am a current MD 6 student at Windsor. I was one of the nominees for best student during my MD 5 and won other several awards including most athletic and most likely to get a 250 in Step 1. I have been involved with the Student for Health organization where I have had the opportunity to learn and provide health service to the St. Kitts community as a student.
Advice
I believe studying for the step starts in your first semester. Study not just to pass class exams, but with the intention that you will need the information for the boards and to help your patients. Familiarize yourself early with the materials that you will need for the step, this will help build a solid foundation that will help you tremendously during your dedicated step 1 study period.
More Alumni Profiles Coming Soon!
If you are an alumni interested in being an ambassador for Windsor University, we welcome you to join us in any events, webinars, open houses, college and graduate fairs.
Do you have any other ideas you feel would be beneficial for us to work on? Would you like to visit your high school or college alma mater and represent Windsor University? Are you interested in representing an alumni chapter? We invite you to complete the eform on this page. We are looking for representation of each state (current residence).
Medicine is not for the faint of heart, one day you'll be the only thing standing between a patient and imminent death so you have to the best. The biggest advice I can give to anyone planning on embarking on this journey is to make a ''schedule'' and try hard to stick to it. Map out a plan of where you intend to be in a few years and make sure you are sorely focused on that goal, zone out all distractions and you will achieve your goal. I graduated in January 2019 and will be starting my residency in July which means I went into the match as a medical student, with no ECFMG certificate, no US citizenship or green card, the odds were definitely stacked against me but I overcame them through perseverance.

Most important factors are your step scores, try to improve with the step 2ck if you aren't content with your step 1 scores, then try to pass the CS on the first try, pick up volunteer opportunities while you're still a medical student, also try to do elective rotations (sub I's) in hospitals that have residency programs. Your LORs and personal statements also hold a lot of water, start your personal statement as soon as possible. Document your journey through medical school and why you chose the specialty you are applying to, join professional and honor societies ( I am a member of the ACP- also try and attend conferences in your city), then last but not the least maintain good grades and relationship with your school faculty. Many students tend to let their grades falter during their basic sciences deciding that they'll improve when it's time for the USMLE but the programs also see your transcript so grades and honors in respective rotations are very near in importance to the USMLE scores. Also make sure your dean's letter only speaks positively about you because this could be a ''make or break'', how do you do that? By maintaining good conduct throughout medical school and being a well-behaved student, no program wants to employ someone who undermines authority.

Be humble, empathic and have a life outside of medicine. Program directors prefer well rounded applicants, also be nice to everyone you come across during your clinical rotations, you never know who could help you in future. You have the resources (Windsor has set aside effective practices to help students score well on their board exams), remember no medical school with spoon-feed you ( AMGs I came across during my interviews had the same thing to say), and you have faculty that is always willing to help. I for one can attest that Dr Sandeep Mellacheruv, the clinical dean is always willing to help you so far you show initiative.

Finally, be confident in yourself, and if you don't succeed the first time pick yourself up and try again…

SELAH!
JENNIFER CHIAGOZIEM ASOTIBE, M.D
Hometown: Imo State, Nigeria
Residency: Internal Medicine Residency at
My journey to becoming a Doctor and matching into Internal Medicine Residency has been a beautiful one. From day 1, I had teachers who challenged me to be the best that I can be, providing support that went beyond the four walls of the classroom. This helped me to maintain straight A's, win the Basic Sciences Best Student Award, get excellent scores in the USMLE exams and eventually match into Residency. I will forever be grateful to all the Staff who played a tremendous role in my development as I start this new phase in my career.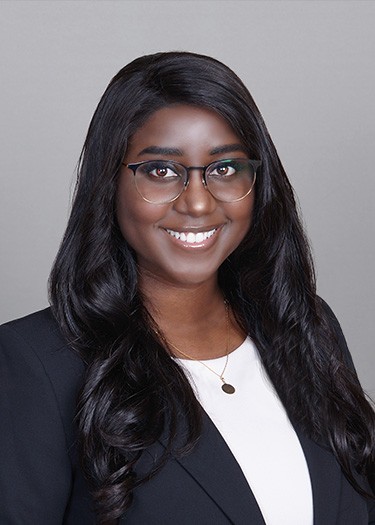 About
Born and raised in Lagos, Nigeria, I obtained my medical degree at Windsor University School of Medicine and completed my master's at the University of Massachusetts, Lowell. I actively participated in volunteer work, conferences, and research during this time.
Advice
Do not set limitations on yourself, do not let others' limitations affect you. Set goals and follow them. Making a mistake is okay—your overall application matters more than your mistakes.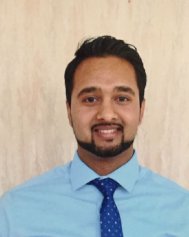 About
Dr. Bikraj S. Chohan is a family medicine resident at the University of Ottawa. He will be graduating in October 2017. His special interests are: primary care medicine, procedures, palliative care, home visits and clinical teaching.
Advice
Aside from attaining high board scores, get involved in your community and abroad. I recommend doing a medical mission trip in an underserviced community. Residency programs truly value candidates that are versatile and aren't just "book smart." Good luck!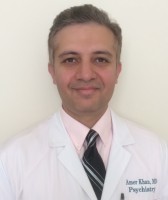 About
Dr. Amer Khan is from Boston, MA. He studied biology as an undergraduate at the University of Massachusetts in Boston. He is currently serving as Chief resident in his PGY-3 year at EVMS. In this role, he has the opportunity to work very closely with fellow residents, faculty and teaching medical students in addition to his clinical duties.
Advice
Work hard and try to enjoy your chosen field of study because in medicine your job is going to be a very significant part of your life. Do your best to learn as much as you can at every step of your education as it all comes together in the end when you begin to practice medicine, regardless of your chosen specialty. This attitude will ensure success not only on your board exams but also when you are in residency training and beyond. Do not simply be content with the present, stay ahead of the game and plan early to ensure you are prepared what is ahead.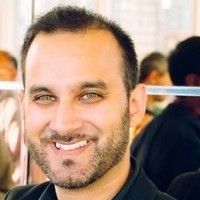 About
Dr. Vellani finished his residency in Family Medicine at St. Michael's Hospital at the University of Toronto in 2014. During his residency he won the prestigious University of Toronto Department of Family and Community Medicine Clinical Excellence Award. After residency, he initially held numerous roles in the community including acting as a family physician, hospitalist, medical educator and methadone prescriber. He then proceeded to join a Family Health Team at the University of Toronto where he serves as a full time Academic Family Physician and Lecturer. He also holds various administrative roles at St. Michael's Hospital including the site lead for Quality Improvement and Information Technology.
Advice
Get a wealth of broad exposure in medicine, network, good work-life balance.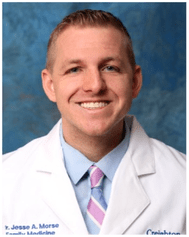 About
Dr. Jesse Morse transferred into Windsor University into the 5th semester Carbondale campus. He rotated through multiple hospitals in Chicago, IL, Shreveport, LA and Norfolk, VA. Dr. Morse has simultaneously completed a master's degree in Healthcare Management.
Advice
To understand the topic and review it again. You are not studying for just one exam but for a successful career in medicine.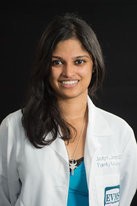 About
Dr. Jocelyn Joseph is from Chicago, IL. She did her undergraduate at Michigan State University where she received a bachelor of science in Human Biology. She is a 2nd year resident at EVMS. Dr. Joseph is involved with research on chronic pain management and metric project on hypertension.
Advice
To do well on boards, apply yourself, and to make connections at conferences.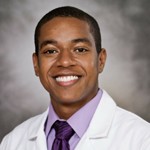 About
Dr. Jordan Howard attended the University of Southern California and earned his BA in Psychology with minors in Natural Science and Spanish. Following undergrad, he worked as a medical assistant for 6 months prior to beginning medical school. Following 5th semester, Dr. Howard transferred to Windsor University to complete his Clinical Sciences. Today, he is a PGY-II Psychiatry resident at Morehouse School of Medicine in Atlanta, GA.
Advice
Remember why you chose to go to medical school and stay focused during your basic and clinical sciences. Passing board exam scores should not be the goal, rather exceptional scores. Understand the residency application process and avoid delays by having test scores, letters of recommendation, deans letter, etc. ready by the first day of submissions.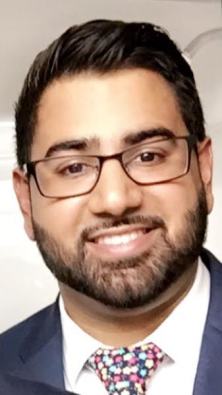 Dr. Jagraj Singh Brar
About
Dr. Jagraj Singh Brar graduated from Windsor university school of medicine class of 2015. He is currently completing his 2nd year at Michigan State University- Sparrow Children's regional center in the department of Pediatrics. His special interests include; Pediatric critical care transport along with PICU procedures. He is pursuing a fellowship in Pediatric Critical Care medicine hopefully in Canada.
Advice
Doing well on boards but also giving 100% no matter where you are (Classes, rotations, volunteer work etc). You will never know what you will end up enjoying or what important person you will meet and/or need in the future. Through this journey there will be hardships, accept that and take time for yourself. When the time comes for an interview be genuine, be yourself, tell real stories and don't be scripted. When you succeed, never forget where you came from and always help others. "The good physician treats the disease; the great physician treats the patient who has the disease"- Sir William Osler.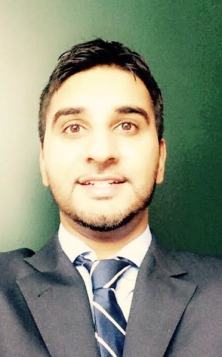 Dr. Tarun Nanda
About
Dr Tarun Nanda graduated from Windsor University School of Medicine and is currently doing his family medicine residency at Western University in London, Ontario, Canada. His special interests include preventive medicine as well as outpatient procedures. Tarun is looking forward to completing residency and pursuing a career in family medicine and all that it entails!
Advice
To be successful in this journey, you must believe in yourself. Be confident and always remember what's waiting for you at the finish line. Do well on your board exams, find what fascinates you and what your passionate about and work for it. Lastly, always be humble and enjoy the experience!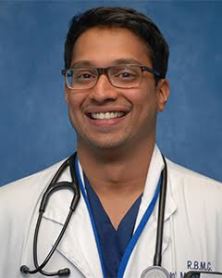 Dr. Sunil Tulpule
About
Matched into a Hematology/ Oncology Fellowship at the University of Nebraska
Advice
Windsor University has provided me with the opportunity to fulfill my dreams of becoming a practicing physician in the United States. From the very beginning, my basic science professors were very helpful in preparing me for the USMLE exams. Windsor University also gave me the opportunity to rotate in both large university hospitals and community hospitals in Chicago, exposing me to a diverse patient population. I felt very prepared to begin my Internal Medicine Residency, as well as for my fellowship in Hematology and Oncology. I was also able to make lifelong connections with colleagues who are also now practicing physicians in the United States, ranging from primary care physicians to anesthesiologists. I am very appreciative of all that Windsor University has done and continues to do for me.!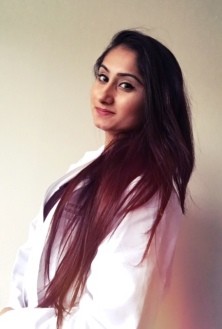 Dr. Jasmine Virk
About
Resident Physician in Pediatrics at Michigan State University
Advice
Always continue to learn. Learning shouldn't stop once you finish a test or a day at clinical rotations. That is what differentiates a good physician from an exceptional physician. Pick up research articles, review what you learned quickly at the end of the day, look over your notes. Have passion in what you do and you will surprise yourself on how much easier it makes the whole process and how prepared you will be during residency.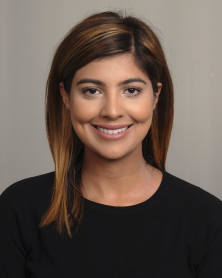 Dr. Jasmin Sandhu
About
Resident Physician in Internal Medicine at Loyola University Medical Center, Chicago, Illinois
Advice
A good doctor treats the disease. A great doctor treats the patient. Years of reading and studying we tend to get lost in the world of medical science. But remember, our patients are someone's mother/father/brother/daughter. Remembering this will give you the greatest skill of all: empathy.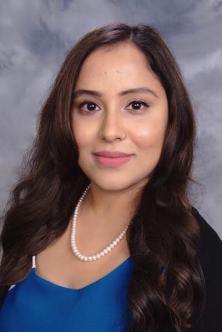 Dr. Shaheen Fatima
About
Resident Physician in Internal Medicine at Morehouse School of Medicine, Atlanta, Georgia
Advice
The end goal, which is "Residency and Match", should be kept in mind since the beginning of the first year. It is very important to have sturdy study plans, good research (forums are great places to look for information about how to sketch a good study plan and what to expect), focus and burning passion to not only pass the steps but to aim for great scores. Scores are the primary filters for residency interviews and the aim should always be to be above average. Nothing is impossible and no goal is unattainable. In Napoleon Hill's words, "Whatever the mind can conceive and believe, it can achieve."
Dr. Abhinn Aggarwal
About
Dr. Abhinn Aggarwal graduated from Windsor University School of Medicine with the Class of 2014. He is currently completing his post-graduate residency training in Family Medicine at the University of North Dakota (Center for Family Medicine in Minot). His special interests include office procedures, urgent care, emergency medicine, surgical assisting, and research. He looks forward to practicing full-spectrum Family Medicine after his graduation.
Advice
During basic sciences, attend classes on a regular basis, try to read a little bit every day, and understand concepts and physiology rather than memorizing them. During clinical sciences, learn from your patients and attendings. They will give you a wealth of knowledge that will help you become a better physician later on. Do well on board exams. Don't forget to take time off for yourself when needed.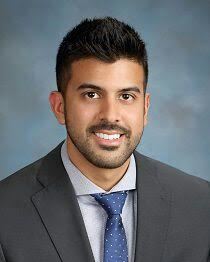 Dr. Vipan Kumar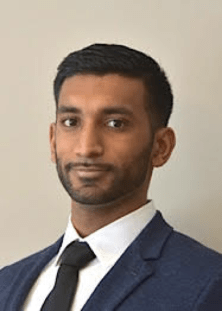 Dr. Sushil Singla
About
Transitional Year Resident at St. John Providence Hospital in Southfield, Michigan
Advice
Achieving my goals of a PM&R residency was challenging and took a lot of dedication. Windsor University provides you with the tools and the means for success, but you are the one that must wield those tools to create the profession of your choice. All the best to future students.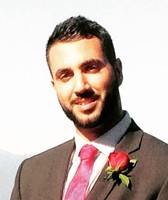 Dr. Jasdeep Gill
Advice
"Genius is one percent inspiration, ninety nine percent perspiration." Thomas Alva Edison. My advice to all those pursuing the dream of becoming a physician is to work hard and never lose focus of your goals. The path will not always be easy and you will have to face many challenges. You must be persistent and dedicated to your work, only then will you persevere.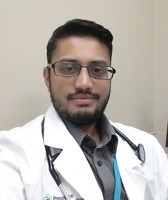 Dr. Mohammed Uzair Hussaini
M.D.
About
Hometown: Chicago, Illinois. Undergraduate: BSc from Benedictine University in Lisle, IL. Graduated with Honors. Currently a 2nd year resident. Involved in community service and providing care and services to the low economic status patients.
Advice
Take life one day at a time. Do the best you can that day and sleep peacefully. There is always a tomorrow.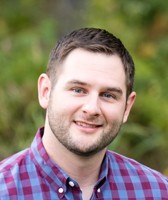 Dr. Christopher Rhyne
About
"Windsor University School of Medicine has given me a strong understanding of modern medicine and the set me on a path to develop and grow into an accomplished physician." -Christopher Rhyne, MD. (Class of 2013)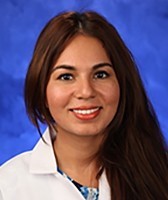 Dr. Ayesha Abid
About
Originally from Canada, Ayesha went on to do her undergraduate in the Dominican Republic and obtained her medical degree at Windsor University School of Medicine in St. Kitts. She is currently in her final year of residency at the department of family and community medicine at Penn State Milton S. Hershey Medical Center in Hershey, Pennsylvania. On a local level, she is a resident member of the continuing professional development committee of the Pennsylvania Academy of Family Physicians. On a national level, she is the chair of the scientific committee on research with the American Medical Association resident fellow section. She has published several papers regarding primary care. She interested in practicing full spectrum family medicine, with a particular focus on academic medicine.
Advice
"I have been fortunate enough to be where I am today, but would not forget where I started. In every medical school, certainly it is important to continue to study, keep your held head up and face every obstacle as it comes. There will be tough exams, times when you can't keep up but always do the best you can. Unfortunately, the Step exams do count and scoring high on them is crucial. Focus on a few resources and make a study schedule. Finally, make sure you start on paperwork in advance. These are often elaborate and take time to complete. Give yourself plenty of time and plan out your year. You may not have all the answers at the beginning, but filling in the gaps as you go is better. Every medical school, like Windsor, provides you with the fundamentals. It is your job to take every opportunity and use it to succeed.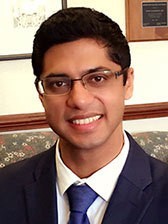 Dr. Mohammad Ali
About
Prelim General Surgery Resident at Waterbury Hospital, Connecticut.
Advice
Anything is possible to those who believe. I sat in the same chairs you sat in, I walked the same halls you walked in, and I was taught by the same faculty you learned from. It's not going to be easy, in fact, this will be the hardest thing you'll ever do, but have faith that things will all work out in the end. Dare to follow your dreams, dare to follow your heart, dare to do the things that you are afraid to do, and you will find that this will nurture your confidence. Stay away from negative people who bring you down and don't believe in you. Don't be afraid to walk alone, because there will be times when only a few will stand up behind you to see the vision you also see for yourself. If you feel lost, always follow your heart, for it already knows the way.
Step 1 and Step 2 CK scores along with a strong personal statement are the king for getting interviews for residency, don't let anyone else tell you otherwise. Step 1 studying begins as soon as you enter medical school. Buy First Aid immediately and read it cover to cover at least 5 times during your stay on the island, and cover to cover every single month of your Step 1 preparation. I am here to tell you it is cool to never miss a day of school, it's cool to be an attentive hard worker, it's cool be humble, it's cool to be helpful to share your knowledge with other students, and it's cool to be a loyal human being. Step 1 is going to be the foundation for the rest of your career, so make the most of every second you have available.
We are here to help you, the faculty has study advice for all Step exams and residency preparation, all you have to do is ask for it. As it is written in Matthew 7:7, "…ask, and it shall be given you; seek, and ye shall find."
I am going to leave you with a quote that I believe is the key to accomplishing anything in life.
Ralph Waldo Emerson said, "You become what you think about all day long."
So the question is this, what do you think everyone on this page spent their time doing and thinking about?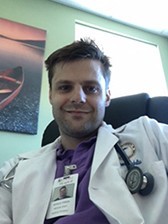 Dr. Toma Sedaliu
About
Going to medical school is one of the most important decisions you can make in your life. It is not an easy one and should not be taken lightly. Before deciding to go to medical school, I was working in finance. Windsor gave me the opportunity to become a doctor without having to go through 4 more years of undergraduate pre-med training or years of research. It believed in me when no one else did. As I am about to start residency, I have a few words of advice. First, it will be the most difficult time of your life. You may fail exams or classes, as I have, but keep going. Windsor will help you work through the difficult times and give you second chances. Second, study, study, and then study some more. I should have studied more on the island because it came back to bite me when I came home and was studying for the boards. It took me a year and a half to pass my step 1, all because I wasn't as focused on the boards when I was on the island. From day 1, use the board review material to help you study for your class exams because this will not only help you pass Windsor exams but make it much easier for you to pass the boards once you leave the island. Third, try to view everything positively and don't complain. Use that energy for your studies; it's hard enough to find a residency being an International Medical Graduate, but even harder if you don't score well on the boards. Finally, help each other out. Stay away from the drama and just focus on your end goal to become the best possible doctor you can be and help the most amount of people possible.
So the question is this, what do you think everyone on this page spent their time doing and thinking about?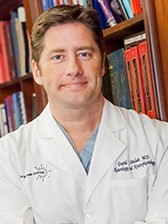 Dr. David Sinclair
About
Dr. Sinclair completed his undergraduate training at Texas Christian University earning a BS in Neuroscience. After graduation from Windsor University School of Medicine in 2008 he completed an Internal Medicine internship and Neurology residency at the University of Mississippi. He was in private practice and served as a stroke medical director for several years before returning for a Neurophysiology fellowship. He has attained board certification in Neurology and sub-specialty board certification in Epilepsy. Dr. Sinclair is currently in private practice in Panama City, Florida.
Advice
The aggregate amount of required medical knowledge and technical skills you'll need to acquire during training can seem daunting. Break the semesters into smaller quanta – focus on today's requirements, today's learning objectives. If you view this as a marathon and not a sprint you'll achieve the goals that brought you to Windsor in the first place.
Dr. Keidren Lewi
About
Dr. Keidren Lewi is from Toronto, Canada. He studied theoretical neuroscience and human behavioral biology as an undergraduate at University of Toronto. He is currently finishing his PGY-1 year in Family Medicine at Creighton University. He has had the opportunity to work closely with fellow residents in his program as well as residents in other specialties such as psychiatry, ob/gyn, surgery, and emergency department. He has also been passionate about teaching medical students in addition to his clinical duties. His special interests include emergency medicine and global health.
He has done Family Practice at Creighton University School of Medicine, Nebraska
Advice
Find out what stirs your passion about medicine. Because you should love every moment of what you do, no matter how tired you are at the end of the day and jump right in again the next day, eager and ready to do more. Learn not only from your colleagues and from your faculty but also from the other affiliated health care providers. Balance your lifestyle – medicine isn't all about work. Make sure you spend time with family, friends, and most importantly take time to yourself to build your own identity as a very valuable professional in society.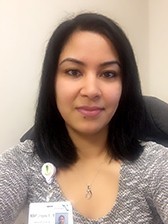 Dr. Parul Tangri
About
Chief Resident Physician at University of North Dakota Center for Family Medicine in Minot, ND
Advice
Cramming is bad. Everyone does it, but it does not help you learn. Try to understand the concepts rather than just memorizing the words before a test. It will help you in the long run. Also, remember that there will always be tough times and times you will want to give up. Stay positive and keep working hard. Nobody is perfect. You will do poorly on tests. Keep at it and don't give up. If you put in the effort, you will do well.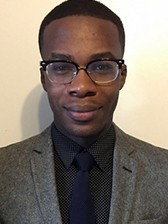 Dr. George U. Mbolu Jr.
About
Internal Medicine at Hackensack University Hospital Mountainside, Montclair New Jersey.
Advice
Work hard for what you really want. Be prepared, stay focused, make a study schedule and stick to it. Be inquisitive and always ask questions. The most in important of all is to believe in yourself. Remember Rome wasn't built in a day so be patient, your hard work and perseverance will pay off. Windsor gives us the ingredients to make whatever we want. It is up to us as medical students to use those ingredients to create a successful career in medicine.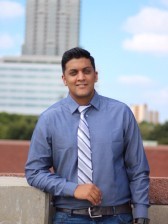 Dr. Kishan Patel
Residency
Resident Physician in Internal Medicine at Brandon Regional Hospital, Brandon, FL.
About
Dr. Kishan Patel graduated from Windsor university school of medicine class of 2015. He is currently starting his 1st year residency. His special interests include: Critical Care, Transplant medicine, and Global Health. He is working towards achieving success as a Flight Doctor with affiliations with Doctors without borders, and various air force bases. His long term goal is to have a running hospital in the underserved areas of Kenya, Africa.
Advice
"There are no secrets to success, It is the result of preparation, hard work, and learning from failure." – Colin Powell. Also, be kind-hearted, genuine, and always work to improve yourself as a person, and as a physician. Ultimately, we take this journey to heal not only our patients, but also ourselves.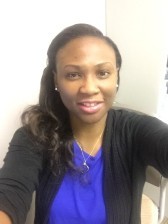 Dr. Abisoye Adebayo
Residency
Family Medicine – Mercy Hospital, Des Moines, Iowa.
Advice
Study to understand, don't just study to pass exams. These are lives of human beings you will be responsible for in the future. Be focused , empathize , don't lose the initial passion you had when you decided to attend Medical school and of course work hard, it really does pay off in the end.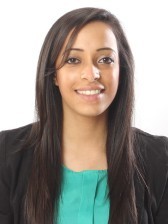 Dr. Sana Usman
About
Dr. Usman graduated as Salutatorian from the graduating 2016 class. She completed her undergraduate studies with a B.Sc in Nutrition and Food Science and a minor in French Studies in 2012 from Wayne State University. Dr. Usman chose Family Medicine due to the wide scope of pathologies that Family Medicine provides. She also has a passion for preventative health in women and geriatric population.
Advice
You will have your good days and your bad days but it is important to stay focused on the ultimate goal – to be a compassionate physician who provides care for the patient. You set out on this path to be a voice in the lives of your patient, never forget that.
As a student, resident and practicing physician, you will often wonder if you made the right decision; don't think about the negatives, be cognitive of the positives.
Windsor USOM will provide you with the structure you need to succeed, but it is ultimately up to you to take charge of your success.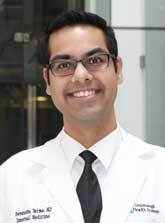 About
Dr. Verma is a third-year Chief Resident at Conemaugh Memorial Medical Center's Internal Medicine Program in Johnstown, PA and is pursuing a fellowship in rheumatology. He is a graduate from Windsor University SOM class of 2014 and continues to keep in touch with his fellow classmates. He is a prior president of Windsor's AMSA chapter and continues to enjoy volunteering at the local free clinic and helping with community service! He hopes to one day be part faculty at a teaching hospital while practising patient-centred care in an outpatient clinic that helps the community.
Advice
Hard work pays off, always. I always used to tell that to myself while studying for Step 1. When someone would say that it's hard, my reply was always "if it's not the hardest thing you've done, you're not doing it right." Always challenge the limits of what you believe is possible, and go the extra mile where you've never gone before. Soon you'll realize you've gone farther than you ever thought you could. Studying hard for exams is critical to get the interview, but your personality and professionalism is what gets you the residency. In a career where the learning never ends, enjoy the journey and make good positive relationships with the people around you. After all, you're in it for them. Work hard now and it'll pay off later.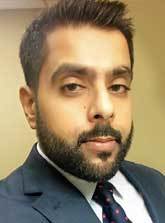 Fady Fayek
Residency
Internal Medicine at Advocate Illinois Masonic Medical Center
About
Dr. Jibran Malik went to undergrad at University of Maryland where he studied Molecular Biology. During his clinical years, he took up a part-time role as a teaching assistant of clinical skills to 5th semester medical students, as well as USMLE tutoring. Dr. Malik has also worked as a research associate at the University of Maryland School of Medicine in the Department of Neurology. Currently, he serves on the board of the non-profit organization Live to Love Humanity as Chief Medical Officer.
Advice
I read somewhere once that a professor told his class, "If you want to graduate from medical school, there are two rules: Don't fall behind and don't fall in love." Becoming a physician takes a very long time, so enjoy the process along the way. What you will ultimately become in that process is more important than the dream. It's the kind of person you will become. Lastly, don't just study hard, study smart. During your clinical years, learn to think of horses before zebras. In other words, the most common diagnoses are usually the best place to start.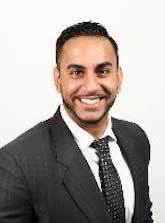 Residency
University of Illinois College of Medicine at Rockford (Rockford, Illinois)
About
Dr. Nupur Verma is from Niagara Falls, Ontario. He enrolled in Windsor University in 2010 for the pre-med program. He was recently accepted for a family medicine residency position at the University of Illinois College of Medicine at Rockford. With this role, he will be able to work closely with other residents, medical students, and faculty to provide the best healthcare possible for his patients.
Advice
The best advice I can give to anyone in this field is to make sure that you take your exams seriously. Do not just rush in to take an exam without the appropriate preparation needed. With all the recent updates in medicine and all the sources available the best thing to do is to be prepared for a high score. The competition within any given residency field is extremely high so always keep that in mind. I also recommend that you take clinical clerkships seriously because that is your opportunity to learn all the hands-on skills that will help you during your residency training and beyond. A positive attitude and confidence will help you succeed through any struggle to become successful!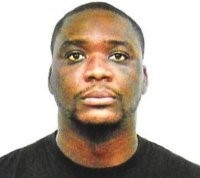 Paul Jmoudu Okhumale
About
I was admitted into Windsor University in May 2004 as a transfer from Igbinedion University Okada. When I arrived I was pleased to have the great support of the faculty and staff at Windsor as in no time I was able to settle in and blend with my classmates. I made some of the best friends that have remained confidants till today. I graduated in May 2007 and since then have gone on to complete my residency in Internal Medicine and fellowships in General Cardiology and Electrophysiology respectively. I currently work as an assistant professor at Marshall University School of Medicine.
Advice
I am forever grateful for the opportunity granted me by Windsor. The rigorous curriculum was tailored to obtain success with the USMLE and the great friends I made during my time there have continued to act as a channel for encouragement. I would have no hesitation to recommend Windsor University to anyone and encourage upcoming students that there is nothing that cannot be achieved with focus, hard work and dedication.
Dr. Tanya Mogla
Residency
Family Medicine Residency Graduate at Pontiac General Hospital, Michigan
Advice
My advice to those students joining the same pathway I did. The journey will not be easy and requires determination, dedication and perseverance. You must use all the skills you learn during your time at Windsor University and apply it to your daily practice in order to succeed. Always remember to use each obstacle as a way to continually improve yourself. Medicine is a career that requires lifelong learning and it is a wonderful gift to be able to use your talents to help others.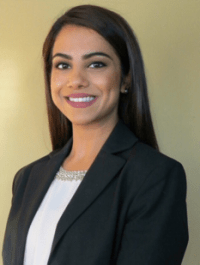 Dr. Simona Rasquinha
Residency
Family Medicine, UPMC McKeesport
Graduating class
May 2016
Advice
Firstly, you have to set goals for yourself and define what it is that you would like to achieve. Secondly, work hard towards achieving these goals. Starting from MD1, study basic Science concepts as thoroughly as possible as this will set the foundation necessary to become an excellent physician. Know that these concepts will stay with you throughout your career and that they are vital to the proper care of patients. During clinical rotations, learn as much as you can as these will help you during residency. Work hard to score well on your board exams, but most importantly practice these concepts so that you can become an excellent physician. My biggest advice above all is to believe in yourself. There will be many obstacles during this journey, but with perseverance and determination you can and will attain your goals. Always seek help when you need it and try your best to avoid/fight the negativity within yourself and from others. It's easy to get caught up on all that you don't have and the long and difficult tasks you have to complete. Lastly, program directors look for applicants that are well rounded, not just those who score high on exams. Work hard, but don't forget to take care of yourself and lead a balanced life. Try your hardest to be grateful for this opportunity you have to become a physician. Good luck!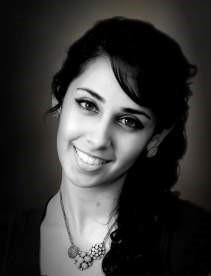 Roohi Kahlon
About
Windsor University School of Medicine gave me an opportunity of a lifetime, allowing me to graduate medical school at the young age of 24 and achieving my goal of being a family physician in America.
I am currently a PGY-3 at Michigan State University doing a wide scope of family medicine from clinic to inpatient to OB medicine and procedures. My plan is to practice wide scope family medicine in a group physician practice either in Canada or America.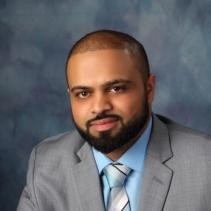 Residency
SIU Decatur Family Medicine Residency Program – Decatur, IL
About
Naeem began this humbling journey as a Pre-Med Student at Windsor University School of Medicine in 2009 and Graduated in 2014. He is currently a PGY-3 Family Medicine Resident tentatively set to graduate residency in June 2018.
Graduating class
2014
Advice
There is no denying that the journey we have all decided to undertake is a long, arduous one. There will be ups, and downs, and of course there are the USMLE Exams. The best advice that I can give you is to keep your end goal in mind, which is to ultimately be a practicing physician who will have the responsibility of caring for the lives of others. Find your reason to stay motivated. Find the reason why you are pursuing this career, be persistent, work hard, stay focused, have a positive attitude, be confident in your capability, and stay humble. Most important of all don't give up, keep on moving forward. I promise you, there is a light at the end of the tunnel. If you need advice on exam preparations or just any other questions in general, please feel free to reach out at any time.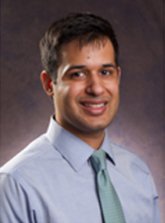 Harmeet Dhaliwal
Residency
Windsor University SOM gave me the education I needed to do well on my Step 1 and match into my residency of choice at MSU Family Medicine Residency. Living on St. Kitts I learned many skills that I will apply when doing mission work abroad.
I am now about to graduate from my residency and will soon embark on my career as an attending. Working hard during my studies at Windsor gave me a strong base to succeed in my residency. I would like to personally thank all my teachers and instructors for their teaching and guidance during my career.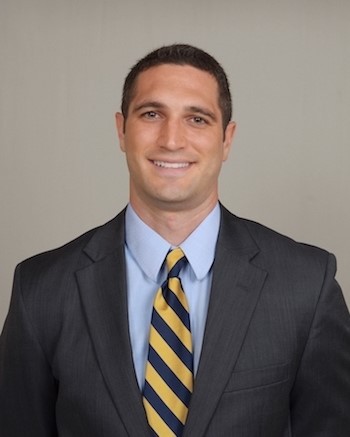 Francis Fraboni
Residency
Prelim General Surgery St. John Providence, Southfield, MI
About
I am from North Carolina and went to UNC Chapel Hill for undergrad. I took a year off before beginning medical school in St. Kitts in August 2013. I will begin residency this summer of 2018. Saint Kitts is my favorite place just after North Carolina.
Advice
If you are a medical student at Windsor, work hard and say goodbye to your friends, family, and social life. If you know someone who is a medical student at Windsor, say goodbye to them!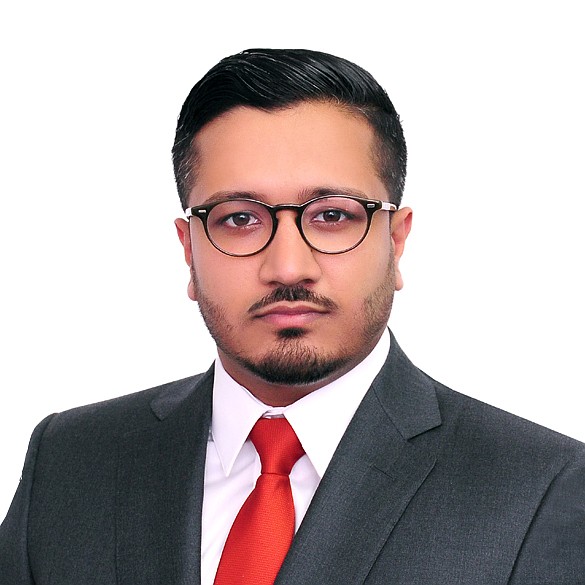 Dr. Mohammad Roheel Alam
M.D
Residency
Family Medicine
About
Dr. Mohammad Roheel Alam, based in Brooklyn, New York, has graduated from Windsor University School of Medicine, and is currently doing his family medicine residency. He is looking forward to completing residency so he can pursue a meaningful career in family medicine and give back to the community.
Advice
Dear Future Windsor Physicians, As you begin this journey to become a Doctor, you are leaving behind your family, friends, and loved ones. Your path to achieving the goal will not be an easy one, but achieving the obstacles brings forth a high that's unmatched. Let Windsor lay down the RNA, you just have to transcribe it. Remember your family, friends, we the Windsor family (Alumni, and faculty), and most importantly God is with you. Go get your dream! "Luck favors the prepared mind" – Louis Pasteur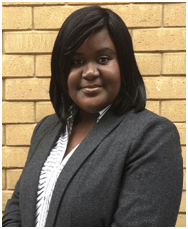 Advice
Perseverance and prayer is the key to my success, I applied 4 times (4 years) before I finally matched, considering that my scores were not so great, I am an IMG, I am not a US citizen or Green card holder, and I had limited USCE. But against all odds I finally matched in Family Medicine at UAB Selma Alabama. So study hard to get great scores and don't give up if you don't match the first time, please try again and keep trying!!! Also while you are waiting to match, occupy your time with something else e.g. Masters or Research or return to your home country to work.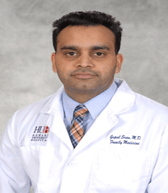 Advice
Always try to plan ahead and mentally prepare yourself for the challenges in medical school and residency. Also take care of yourself and be aware of how often you need a little break to prevent burnout. When you achieve certain goals, set new goals for yourself and do not forget to thank the people who helped you to get there. Always continue to learn, it should never stop.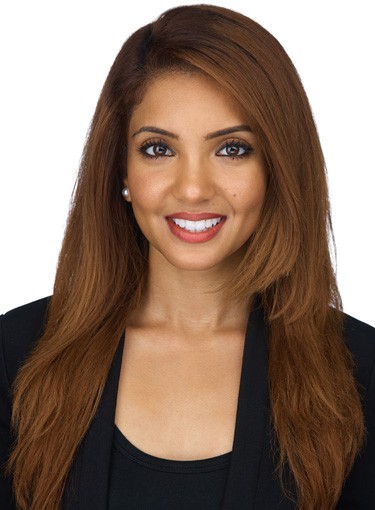 Residency
St. Anthony Family Medicine Residency Program, Oklahoma City, OK
Advice
Windsor University gives you a great platform to pursue your dreams but it's very important for you to be proactive about your education. Seek all opinions, advice and opportunities. The importance of hard work can't be overstated. The good news is that it's rewarded very well at the end. Be humble, be kind, be the kind of person others would like to work with. Medicine is a team sport- always keep the bigger picture in mind. Work on yourself and strive be a better person every day. It all adds up.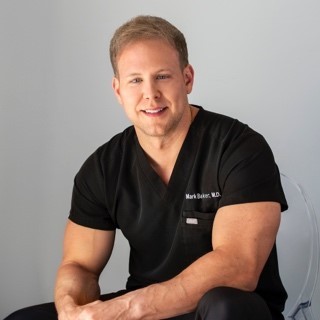 About
Chief Resident 2018-2019 – Board Certified Internal Medicine Hospitalist at Blake Medical Center
Associate Program Director of Internal Medicine Residency Program at Blake Medical Centerr
Complete Care Aesthetics and Hair Restoration Physician
Advice
Stay completely and unequivocally focused on your goal. Be willing to make sacrifices, personal and otherwise. Believe in yourself and plan early on how to build your residency application. Community involvement is ideal, experience in underserved areas is significant as well; go abroad if you are able to do so. During the interview process, stress your strengths and practice on how to showcase your personal assets. If you don't succeed the first time, keep trying again and again, harder each time.
JOIN THE WINDSOR
UNIVERSITY ALUMNNI ASSOCIATION