Improve
To Know And Then To Do Your Best
Inspire
Never let go of your dream to become a good and inspiring physician.
Innovative
It's not about just teaching, it's about innovative learning
Attending a medical university in St. Kitts is a worthwhile option for students who want to serve humanity. Windsor University School of Medicine offers quality medical education, diverse clinical experience, state-of-the-art learning tools, optimal learning environment and digital classrooms. By providing clinical clerkship in the U.S. and Canada, our students will learn how to treat patients by utilizing cutting-edge medical technologies and resources. Graduating from the Best Caribbean medical school allows you to easily match into residency programs in the U.S. and Canada, get unique experiences and leadership skills that are required to pursue a rewarding career in medicine.
WINDSOR UNIVERSITY - CARIBBEAN MEDICAL SCHOOL
EXPERIENCE AN INNOVATIVE CURRICULUM OFFERING DIVERSE, HANDS-ON LEARNING.
FREE CLINIC
Students for Health (SFH) is a student organization with the goal of community outreach. This is done by providing free health screening (e.g. checking blood pressure levels, glucose levels, body mass index to
INFORMATIONAL SEMINARS
Windsor, one of the top Caribbean Medical Schools, is very active in educating the youth of St. Kitts. The seminars are held in public venues as well as high schools. The focus is to educate the youth in proper diet, the benefits of exercise, sanitation, safe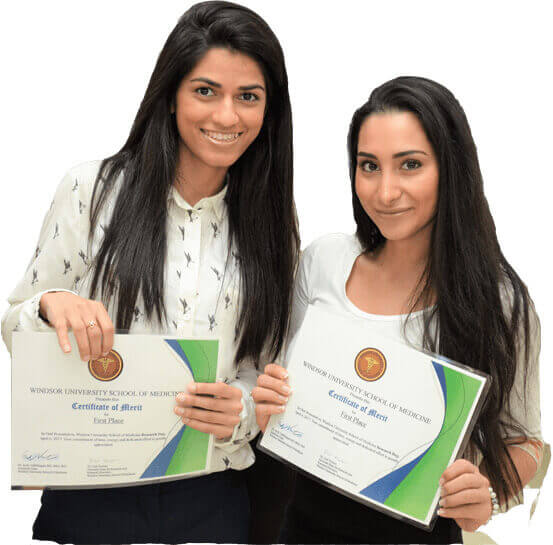 BLOOD DRIVE
Once a year, the Health Clinic of Windsor conducts a blood drive to aid the local hospital, Joseph N. France Hospital. With the low population this proves to be extremely useful, allowing for larger quantities of
STUDENT ORGANIZATIONS
Each of the links below will give you more insight about each organization. American Medical Student Association (AMSA) Canadian Medical Student Association (CMSA)
INSTEAD BY THE QUALITY OF OUR PRODUCTS AND THE QUALITY OF OUR SERVICES.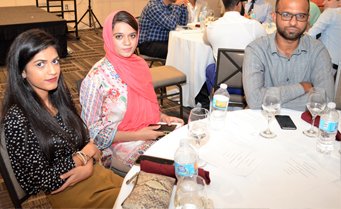 Students are captivated by the unique blend of African and English culture of St. Kitts. They can immerse themselves in St. Kitts' rich history, and dine at local restaurants at Porte Zente, Basseterre and Frigate Bay areas as native music fills the air. Though many languages are spoken, English is the national language. They can visit the twin Island Nevis by ferry for a change in routine.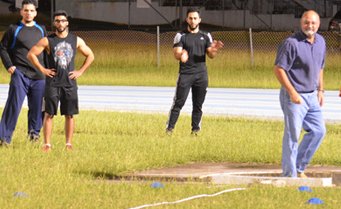 With over 8 student-sponsored organizations catering to a wide range of interests, students actively take part in creating a lively and diverse campus community. In addition, the island of St. Kitts affords students a wide array of activities and events to participate in.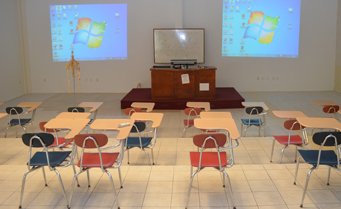 When students arrive on St. Kitts and Nevis, twin islands known as Paradise, they are transported to a place of serenity, cultural diversity and warmth. Home, at least for the time being, is the pastel-tinted architecture of the majestic True White & Blue Campus, a state-of-the-art multi-million dollar campus that includes cutting edge teaching facilities, labs, library, research institute and more.
CATCH UP ON THE LATEST NEWS & ANNOUNCEMENT FROM WINDSOR UNIVERSITY
Why Should I Choose a Medical School in St. Kitts?
Attending a Medical University in St. Kitts– A Perfect Choice for Aspiring Students
Have you decided to learn medicine outside of the United States or Canada? An American Caribbean medical school is undoubtedly the best choice for those who are looking to pursue a lucrative career in medicine. Windsor University School of Medicine is located on an island in the Caribbean, St. Kitts, perfect for those who are aiming to pursue the MD program and lucrative career in medicine. WUSOM welcomes students from all over the globe to gain medical knowledge and advanced clinical skills. You will enjoy the perfect weather, beaches, sunshine, outdoor activities, that will help you maintain a study-life balance at the campus.
Widen Your Perspective by Interacting with Diverse people
While you will inevitably spend a better part of your waking hours studying, or in the hospital or classroom, you can spare some time to delve into a wide array of local cultures prevalent across the Caribbean. Additionally, the campus groups at most medical schools in the Caribbean are quite involved in local global health outreach. Student groups can cultivate long-term relationships with the Rotary club, clinics, orphanages, and local churches. When you step out of your comfort zone to include people with diverse cultural and economic backgrounds that are poles apart from your own, you set out to become a better physician down the road. When students strive to elevate the level of care they provide to their patients by depicting empathy, it adds to their experience pool.
WUSOM offers a Hassle-Free Admission Process
Caribbean medical university is one of the best medical schools in the Caribbean region that focus on providing an advanced educational curriculum, state-of-the-art learning technologies, digital classrooms, clinical training, and extensive hands-on patient care that give you a breadth of knowledge and skills that you can apply in real-world settings. If you want to fulfill your dream of becoming a qualified doctor and seeking admission to an American Caribbean medical school, WUSOM would be the best choice! From flexible admission requirements to an easy and hassle-free admission process, affordable tuition fee to financial aid, student career counseling to transportation, and on-site psychologist facility, Caribbean medical university provides a lot of facilities that make it one of the best Caribbean medical schools.
Admission Requirements
In order to gain admission to the Caribbean Medical University, applicants are required to complete an undergraduate degree. You should complete a minimum of 90 hours of undergraduate coursework before matriculation. You are required to complete coursework in general biology or zoology, inorganic or general chemistry, organic chemistry or biochemistry, physics, English or the humanities, and mathematics. You are also expected to submit a personal statement, two letters of recommendation, personal activities, and achievements. Here is an application checklist you need to apply to WUSOM: • Official transcript • Completed application form • Medical College Admission Test (MCAT) scores or similar test (Optional) • Two official letters of recommendation • Personal statement • Curriculum vitae • Two passport-sized photos Requirements for International (Non-U.S./Non-Canadian) Applicants • Official credential evaluation report of transcript through World Education Services (WES) • Official report of scores on the Test of English as a Foreign Language (TOEFL) or the International English Language Testing System (IELTS) • Refundable Security Deposit of $2,000
Apply to a Caribbean Medical School without MCAT
Did you know that the acceptance rate in Caribbean medical universities is four times more than the acceptance rate in the USA? The MCAT scores are a major gatekeeper of US medical admissions. Too many future physicians have witnessed the death of their career due to an over-reliance on the exam. Caribbean Medical University believes that a low MCAT score could be due to a plethora of circumstantial reasons and shouldn't be a death sentence for a career in medicine. Even though medical schools in the Caribbean consider these exams as a valuable tool to gauge experience and past performance, they don't snub off applicants just because of their MCAT scores. If you want to study medicine, apply to a Caribbean medical university with no MCAT.
WUSOM offers Rolling Admissions
One of the major benefits of applying to a Caribbean medical school that offers rolling admissions is that applications are evaluated in the order in which they are received. At Caribbean Medical University, Pre-med and MD program applications are accepted in January, May, and September.
We offer Academic Scholarships
Windsor University School of Medicine is a Caribbean medical school that offers scholarships and special funding support to our brilliant students. We have a number of scholarship opportunities that we offer to suitably qualified students to improve their academic performance, such as academic scholarship, clinical academic scholarship, U.S. military veterans scholarship, medical professional scholarship, international student scholarship, and organizational scholarship.
Caribbean Medical School Tuition Cost
Most medical institutions around the world come with a hefty fee structure that becomes unaffordable for students. On the other hand, the Caribbean Medical School of medicine poses an entirely different story. While most believe that federal loan is the best option for borrowers, it is not always a luxury for students who are seeking to support themselves. Therefore, Caribbean universities have established programs that offer medical courses that are easier on the pocket as compared to renowned universities from around the world. WUSOM offers quality medication education at highly affordable tuition cost that makes it easier for students all around the globe to fulfill their dream of enrolling in medical education programs. The average tuition cost of Caribbean medical university is $3,990 per semester for the pre-medical program, $4,990 per semester for the basic sciences program, and $6,490 per semester for the clinical sciences program.
Premedical Science Program
WUSOM offers Premedical Science Program that takes four years to complete the premedical Science program. Upon successful completion of 4 semesters of premedical courses, students are eligible to complete the Basic Medical Science program. In Pre-Med I, students will take biology with lab, general chemistry with lab, physics, English, mathematics, and pre-calculus. In Pre-Med II, students of WUSOM will learn about cell and molecular biology, inorganic chemistry, calculus, organic chemistry, physics, and history of medicine and DPC -I. In Pre-Med III, students will get the opportunity to learn in-depth medical concepts and take courses in biostatistics, organic chemistry with lab, food and nutrition, humanities, cell and molecular biology with lab. In Pre-Med IV, students will prepare for the intensive MD courses and learn about psychology, microbiology and immunology, biochemistry, anatomy and physiology, genetics and nutrition, and history of medicine.
Basic Sciences and MD Programs
After completing the Pre-Med Science program, students are eligible to take the Basic Science program and strengthen all the concepts they have learned in their Pre-Med courses. In MD I, students will take courses in histology, structural and development anatomy, introduction to clinical medicine and the role of physicians in global society. Our MD II curriculum is designed to provide students with an in-depth understanding of medical biochemistry and genetics, principles of biomedical research, and introduction to clinical medicine. The MD III curriculum is based on clinical practice and lab-based learning, providing students to learn about microbiology, pathology, neuroscience, principles of biomedical research and clinical medicine. In MD IV, students of Windsor University School of Medicine will have the opportunity to study pathology, pharmacology, behavioral sciences and bioethics, preventive medicine and clinical medicine. MD V curriculum prepares students for hospital clerkship so that they will be able to apply the techniques and theories learned throughout MD courses in a real-world environment. The will take electives to foster a well-rounded medical education.
Offshore Clinical Rotations
One other great benefit of getting educated at a Caribbean medical university is that it offers Offshore Clinical Rotations to all students who are attending college within their respective institutions. They offer them a chance to travel abroad, so that they can gain more hands-on experience from hospitals across recognized countries, such as USA and Canada. Now, if you are a native, what more do you want other than traveling back to your hometown and getting the exact clinical rotation that a Harvard University graduate is getting from a local medical facility. Windsor students have to complete 48 weeks of clinical core clerkships and 24 weeks of elective. They can take clinical clerkship in medicine, surgery, psychiatry, pediatrics, obstetrics and gynecology, family medicine to gain an in-depth understanding of the basic areas of the medical field. Students are also required to complete 24 additional weeks of elective clerkships and compulsory selective clerkships. During 24 weeks of elective rotations, students will take rotations in a myriad range of medical specialties such as Cardiology, Nephrology, Neurology, Geriatrics, Hematology & Oncology, Infectious Disease, Pain Management, Geriatrics, Emergency Medicine, Radiology, Dermatology, Pulmonology, Urgent Care, Gastroenterology, Pathology, and Anesthesiology. They will also take clerkships in different surgical specialties inducing Orthopedics, Urology, Neurosurgery, Trauma Surgery, Cardiothoracic Surgery, Vascular Surgery, Plastic surgery, ENT, & Ophthalmology. While in selective rotations, students will take clinical clerkships in community medicine, preventive medicine, hospital emergency patient care, and research.
Residency Placements
Studying in a top medical school in the Caribbean will prepare you for a number of residency positions in competitive medical specialties. Graduating from Windsor University School of medicine will make you eligible to apply for residency programs in almost every medical specialty and subspecialty at renowned teaching hospitals of the U.S., Canada, and different other countries. Our graduates secure residency placements in medical specialties such as surgery, pediatrics, internal medicine, neurology, psychiatry, family medicine, anesthesiology, obstetrics and gynecology, and different other competitive programs.
Student Services for Fulfilling Your Needs
Besides providing an excellent academic experience and clinical training, a Caribbean medical university provides a myriad of student support services to make your time at our campus spectacular. We provide a range of support, advice, and other facilities to make your experience of living in St. Kitts. From housing and transportation facilities to career and psychological counseling, we will make sure to provide student support services to our students that will continue their education and achieve academic excellence. These student support services are designed to enhance the overall experience of studying medicine in a Caribbean medical school.
Cutting-Edge Learning Techniques and Innovative Learning Experience
Windsor University School of Medicine is one of the best Caribbean medical schools that strives to provide its students with the latest learning techniques, digital classrooms, video training, and interactive course content. Our students have access to an innovative learning environment, including hundreds of videos, digital books, tutorials that enable them to learn the intricate medical concepts and enhance their skills. In addition, our state-of-the-art clinical simulation center facilitates interactive learning through medical simulation that helps students to hone their clinical skills. The ultimate goal of providing this cutting-edge facility is to provide our students with realist learning opportunities and prepare them to apply their knowledge and skills in real health care settings. We believe in providing innovative educational curriculum, research opportunities, interactive learning, standardized patient programs, and early clinical exposure to provide necessary skills, knowledge, and competency for a medical career.