LOCATION AND ACCOMODATIONS
Students generally live in three areas on St. Kitts where the Windsor bus picks up; they are Frigate Bay, Limekiln and Bird Rock. All three locations have different advantages: Frigate Bay has the Marriott and beach areas, the strip. Limekiln is near the hospital, movie theatre and grocery store. Bird Rock is quieter and near Basseterre-Port Zante. Prices for housing vary. Ask around and check out the locations.
TOP OFF your phones with DIGICELL and FLOW service providers.
You may "top off" or load money onto your Digicel and Flow phone at many designated areas— just look for the Digicell and Flow banners. At WUSOM you can top off at the Student Bookstore. At many hotels – Royal St Kitts, Sugar Bay, and Marriott Casino – you can top off at the front desk and at many Gas stations, bars and restaurants.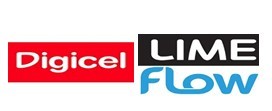 The ATMS for Republic Bank/Bank of America and St Kitts-Nevis-Anguilla National Bank Limited at the Marriott do not charge an ATM processing fee; only the percentage conversion transaction.
Register your phone number at — RAMS, IGA and Best Buy—to benefit from the discounts