YOUR PATH TO BECOMING A PHYSICIAN STARTS IN:
To Start Earning Your MD In Our
Upcoming January Term!

ROTATIONS
RESIDENCY
Complete your core rotations in top-ranking clinical affiliate, and choose from hundreds of top-ranking U.S. and Canadian hospitals for your elective rotations.

ACCREDITED MEDICAL SCHOOL IN CARIBBEAN
One of the few Caribbean medical universities accredited by CAAM-HP. Our graduates are eligible to take USMLE and attain residencies in US and Canada.

HIGH PERFORMANCE IN LICENSING EXAMS
Our students have consistently achieved top scores in USMLE, MCCEE, CAAMC & FMG examinations.

ONE-ON-ONE DEDICATED SUPPORT
From selecting clinical rotations to choosing a medical specialty and preparing your residency applications, our dedicated team of professionals are here to help.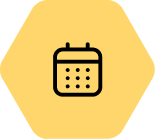 SEPTEMBER 5, 2023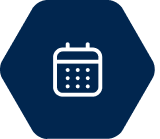 JANUARY 9, 2024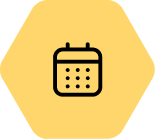 MAY 7, 2024
A CARIBBEAN MEDICAL SCHOOL DEDICATED TO YOUR SUCCESS
Founded in 1998 with a vision of becoming a top international alternative to U.S. & Canadian students for their medical education.
Windsor University school of medicine is accredited and approved by a number of external bodies, especially the CAAM-HP, the leading accrediting authority for Caribbean medical schools. These accreditations allow eligible students access to take their licensing exams, and the opportunity to apply for Residencies in the US and Canada.
Attain top notch medical education on a state-of-the-art campus, in breathtaking surroundings. Our rigorous education model is designed to develop an in-depth understanding of different healthcare systems and patient populations. Our students benefit from individualized attention in their courses, smaller incoming class sizes, and early clinical skills exposure, thoroughly preparing them to succeed with Step 1 & 2 USMLE exams and well-positioned for a competitive residency.

Caring and
credentialed faculty
World-class medical
teaching facilities

Exceptional residency placements
ATTENDING A MEDICAL SCHOOL IN CARIBBEAN
With a breathtaking island as a backdrop, you will learn in a culturally diverse environment in the best Caribbean medical school to become well-rounded, empathetic, and effective healthcare professionals who can provide equitable care to a diverse patient population.
Our campus is modeled after the best US medical schools – a 30,000 square foot state-of-the-art building comprised of a larger library facility, simulation lab, small group learning rooms, student lounges, and gymnasium – all at an affordable price.
Participate in our dynamic student organizations, attend extracurricular events, explore all the wonders of the island, or partake in some of the endless sports and recreation opportunities available on and around campus.
Medical journey at Windsor
USMLE STEP 2 CLINICAL SCIENCES

OUTSTANDING RECORD OF RESIDENCY ATTAINMENT
IN THE U.S. AND CANADA
2023 Residencies by Specialty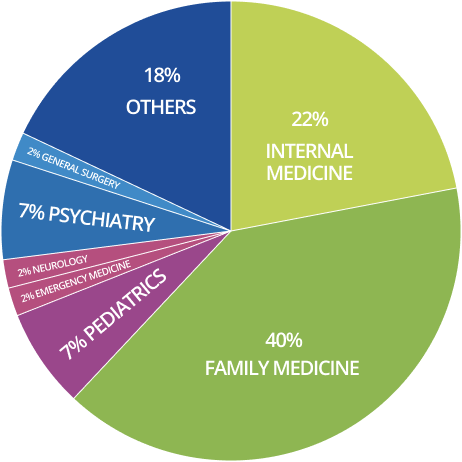 2023 Residencies by Specialty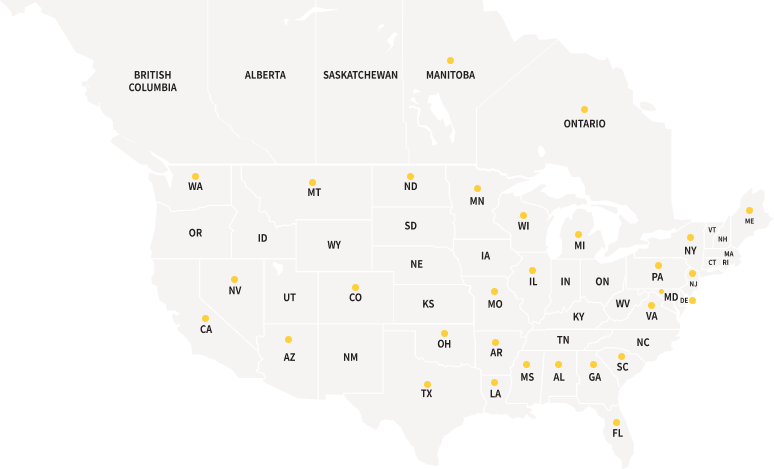 With tuition starting at $5840 per semester, WUSOM is one of the most affordable accredited medical schools in the Caribbean. Our entire MD program has one goal: to ensure that every student has been given an ample opportunity to be successful.
Financing your education should not be stressful. Students of WUSOM are eligible to apply for different financial aid options.
Windsor University School of Medicine offers academic scholarships in an effort to recognize the accomplishments of prospective or current students at our Caribbean medical university.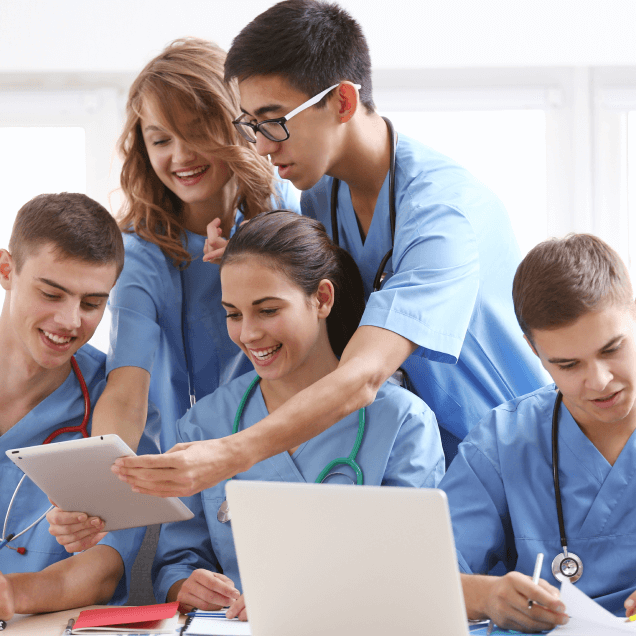 HAVE MORE QUESTIONS?
LET'S CHAT.
READY TO APPLY?
APPLYING TO THE MD PROGRAM IS EASY.
Apply online with WUSOM's online application.
Submit your Supporting Materials
In order for your application to be marked complete we require the following items:
Official credential evaluation report of transcript
Official report of scores on the TOEFL or IELTS
Letters of Recommendation
Personal Essay
EARN A REPUTABLE, ACCREDITED MEDICAL DEGREE AND SECURE A COMPETITIVE RESIDENCY IN THE U.S. OR CANADA!